The largest island of Spain and one of the most famous holiday destinations, Mallorca is located in the Mediterranean Sea.
Due to its ever-increasing popularity among tourists, Mallorca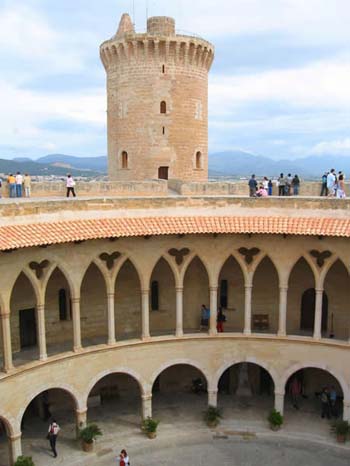 is usually associated with mass tourism which, starting with the 5o's, can be said to have completely changed the looks of both the city and the island.
Throughout the years, the multicultural populations inhabiting the island have left their imprint on the natives, altering not only the old traditional cuisine but also the sociolinguistic map of the island, so that, there is an ever increasing variety of restaurants today.
Hence, it wouldn't be wrong to assume Mallorca to be the island that takes you to the seventh heaven of tastes and flavours where more than 2,400 restaurants ranging from small bars to a broad variety of bistros and cafés open their doors and invite you in to enjoy your first sobrassada.
Mallorca is the island of sheer contrasts. That is why, if you like travelling to crowded places where you can make new friends for life, then, you are most likely to head for the south of the island. If, on the other hand, you are the typical daredevil tourist longing to conquer new peaks and discover virgin idyllic landscapes, take time to explore the northern part of the island and be left breathless at the sight of the almost erotic encounter between the rocky mountains (Serra de Tramuntana or Tramuntana range) and the sea, out of which fairytale-like beaches embraced by sweeping bays (Badia de Pollença and the larger Badia d'Alcudia) are born.
Hotels in Mallorca
Residences in Mallorca